Our Story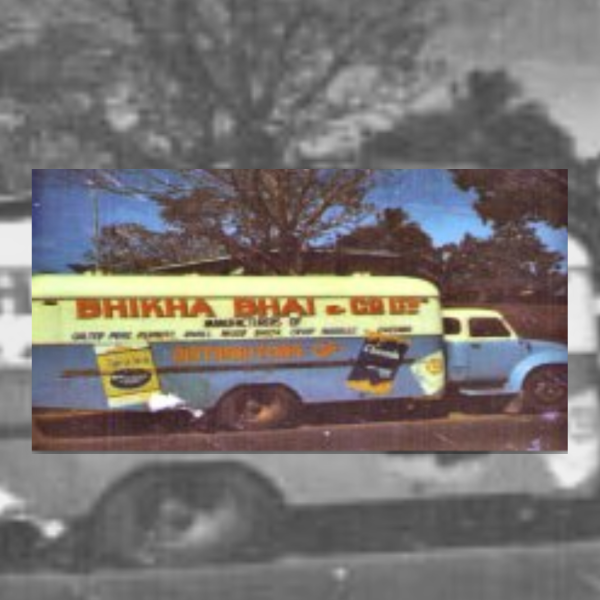 The Bhikhabhai story began in the late 1920s in the heart of Gujarat, India with Prabhu Bhai Hira's passion of cooking and serving creative Indian cuisine on the world platter. Returning from Durban, South Africa after mastering the intricate art of making sweets and snacks, Parbhu Bhai Hira searched for lucrative opportunities to bring his skills to life. Parbhu Bhai Hira's search brought him miles across the Indo-Pacific Ocean to Fiji where the legacy of Bhikhabhai began.
This was the end of the era of indentured laborers, who were brought to Fiji by the British for sugarcane farming. As many of these laborers stayed back to make Fiji their new home, they continued to stay connected to their traditional food, culture and way of life.
Parbhu had settled in Ba and began to serve the community with the most delicious Indian desserts and savories from his bean cart, which later became so famous that it became a must stop for travelers. The local i-Taukei (native Fijian) population also began to enjoy this new sweets & snacks introduction.
Being creative with food, Parbhu Bhai Hira was able to create taste fusions with the Indian and Pacific ingredients which helped him increase the variety of sweets and snacks he served.
With the vision to see his dream grow, Prabhu having no kids of his own, adopted his nephew Bhikhabhai Parbhu in the early 1930's from his village in India and later his younger brothers; Mr. Ranchhodbhai Lala and Maganbhai Mistry
These young boys came to this new land and followed their Uncles's footstep to expand the family business. Apart from their famous bean cart, the family business grew to a rented retail shop in a wooden building in the main streets of Ba (later bought in 1950's). And this is where the Bhikhabhai empire stands high today with the Bhikhabhai head office, Ba retail shop and their very own supermarket.
What started from a bean cart had now become "Bhikhabhai & Company Pte Limited".
Around the turn of the century, the company introduced catering services specializing in Gujarati dishes. This was loved by the local communities as it added a unique experience and flavor to their event with no worries about food when they had the Bhikhabhai team on sight to look after their guests while they enjoy their special moment.
From Ba, it was time for Bhikhabhai to spread their wings to the whole of Fiji. As years pass, the board leading the family business was able to open their first shop outside of Ba in Nadi in 2009. From here Bhikhabhai sweets has reached the Tourism industry with products being hosted in major 3 and 5-Star resorts and hotels on Denarau Island.
Our 3rd shop opened at Damodar City Center in Suva in the late 2013. Our recent milestone has been the opening of our Damodar Plaza in 2021 situated in the heart of Suva City and expect to open first Shop in Labasa (Vanualevu) in late 2022 at Damodar North City.