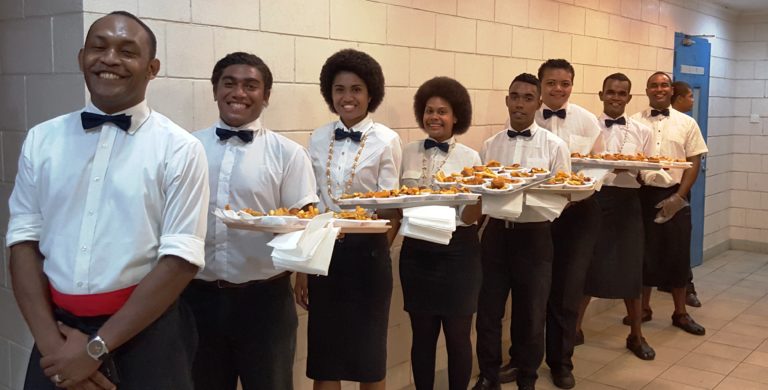 Website-Service-picture-768x390
Catering
Since 2004, we have been part of many weddings, birthday parties, engagements, celebrations and business cocktails to name a few. Gujarati food is our specialty. Our cooking style is a fusion i.e. Fiji Gujarati style.
We are recognized by major five star hotels in Fiji who trust us in satisfying their clients when it comes to delivering authentic Gujarati Food, Sweets or Snacks. Our range extends to drinks and desserts as well.
Our menu – well it keeps evolving and we will even make something you want us to. We are flexible and our mission is to make your event a happy one.
If you are planning an event in Fiji be it at home, hall, on the beach and feel like having that chatak matak (means spiced just right) Gujarati finger food or food or even creamy desserts or hot Jalebi cooked on-site, contact us and we will be happy to make your event a memorable one. Now we let the pictures below do all the talking!
Email us on info@bbcgroup.com.fj with subject Catering Inquiry.